Our Youth Hub in Agona Nsaba
In 2019, we decided to launch our youth program in Agona Nsaba, Ghana, due to the pressing need for additional infrastructure to provide formal and informal learning opportunities for young people.
Through our daughter NGO, a different life Ghana, and with the help of the local authority we have been able to understand the needs of the young people in the community which has informed the direction of the youth hub. 
The construction of the Youth Hub commenced in June 2022 and we are near completion. We hope to start our activities early 2024. 
The construction is sponsored by Leapfrog e.V. and Stiftung Nord-Süd-Brücken.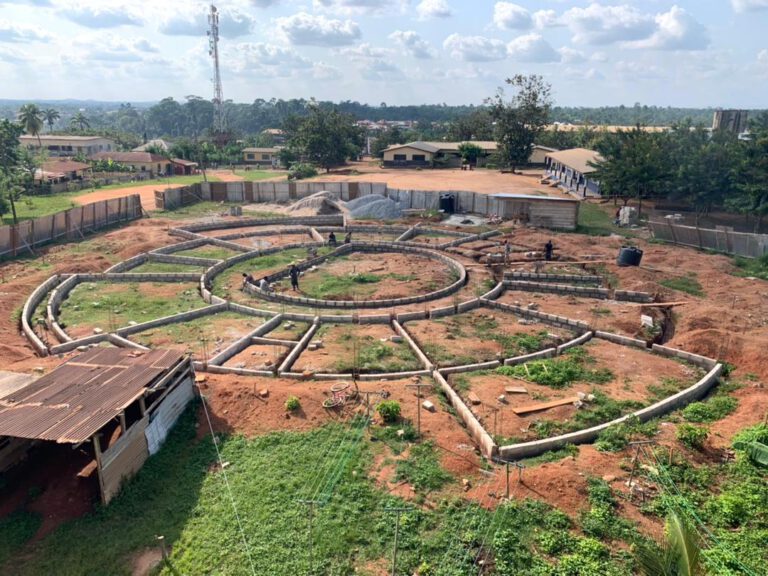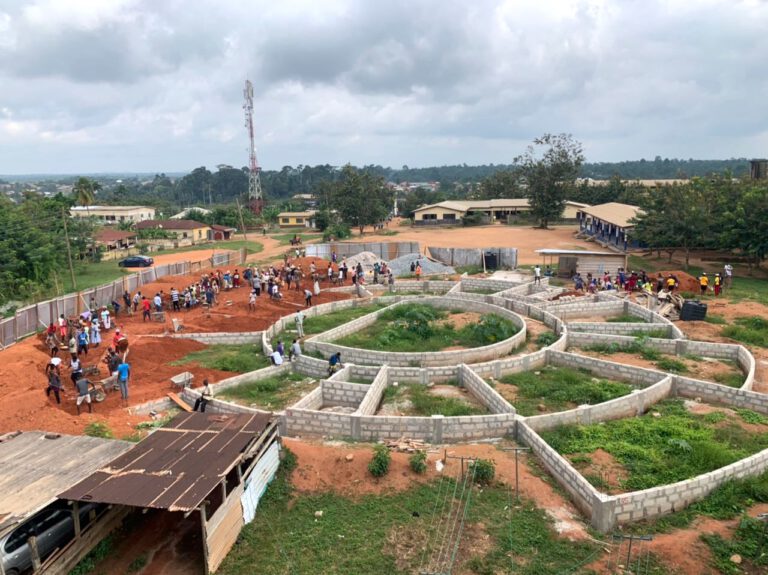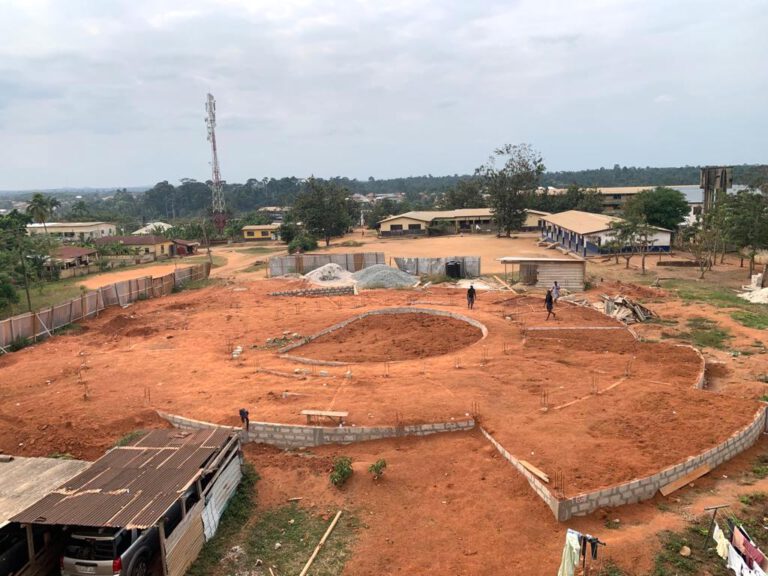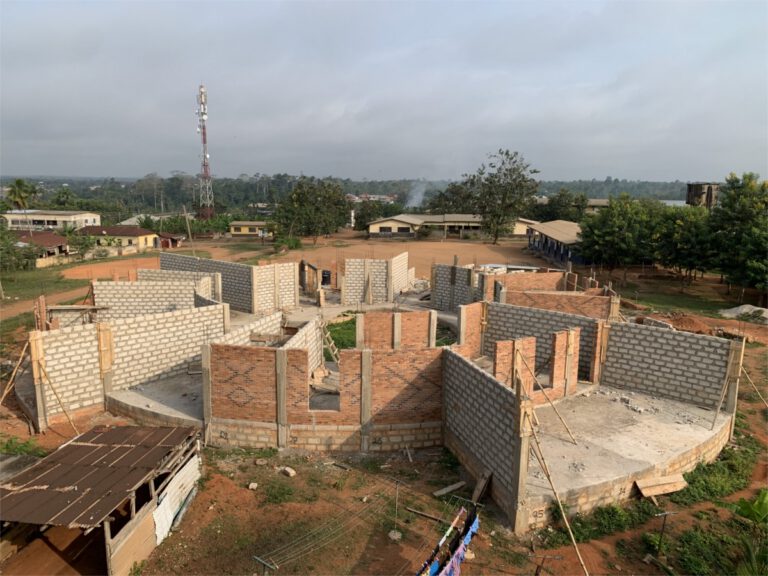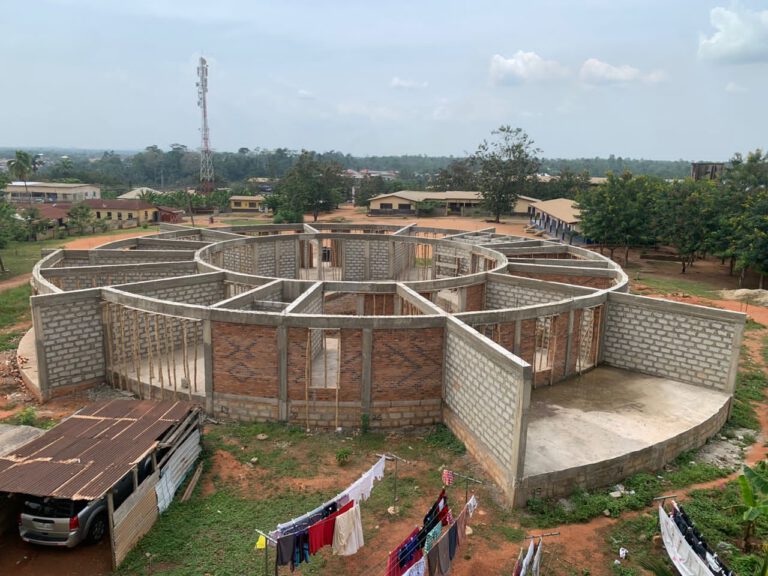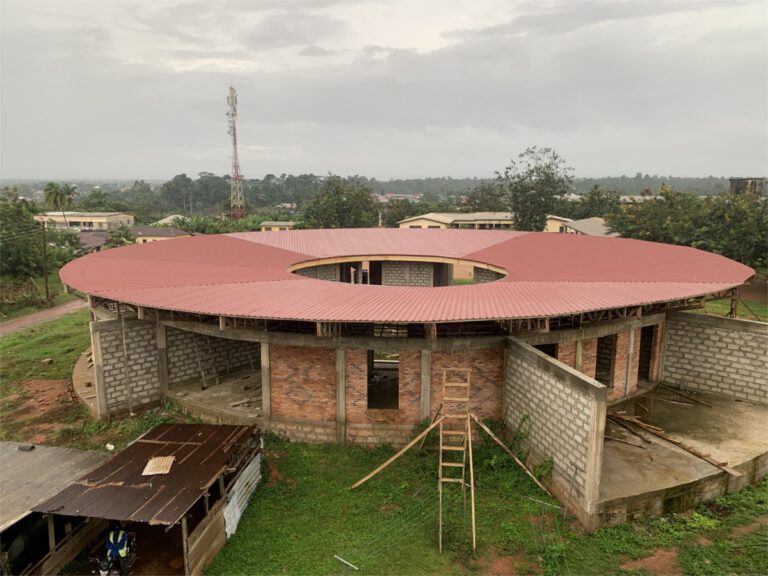 Our vision is to empower youth through education, skills, and opportunities, enabling them to thrive, create positive change, and shape a better future.
We offer information technology education, library, recreation resources, sewing workshop and adolescent reproductive and sexual health education.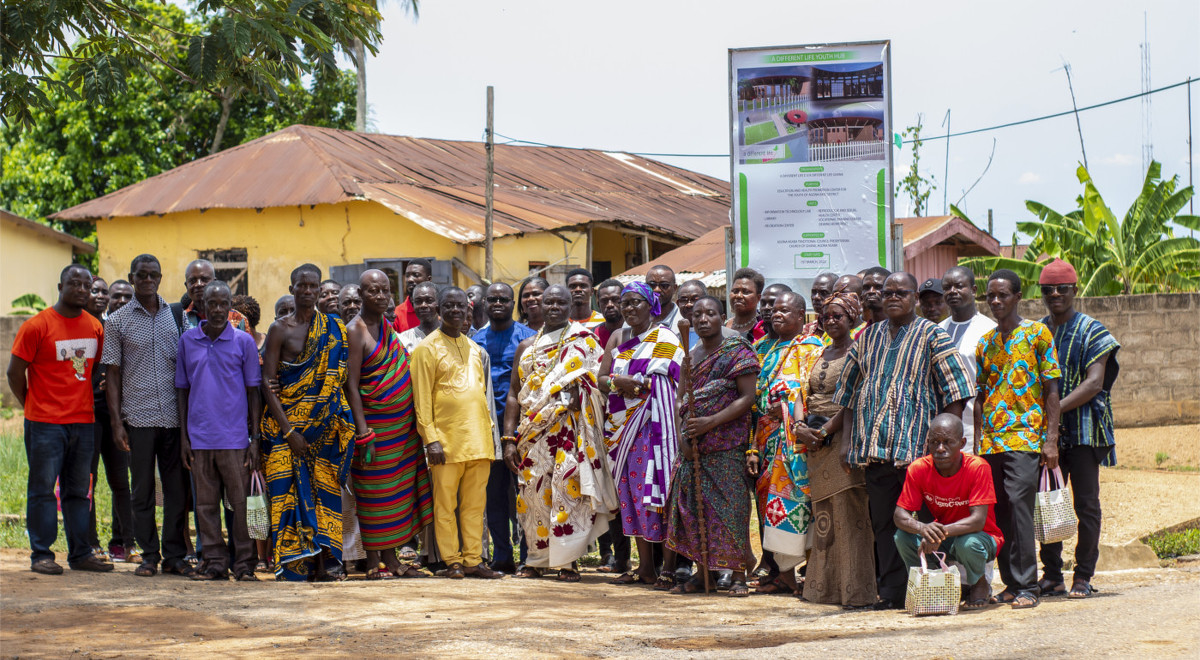 Information Technology Center
In today's digital age, possessing IT skills is crucial for academic advancement and career prospects. Recognizing its significance, IT education has been integrated into the curriculum in Ghana. Our needs assessment revealed a lack of functional IT labs in numerous junior and senior high schools in Agona Nsaba and surrounding communities.
This inequity poses significant challenges as students in these areas struggle to compete with their urban counterparts during national exams. To address this disparity, we establish a fully equipped IT-lab, to provide comprehensive IT training. We provide hands-on learning experiences, equipping them with essential digital skills and knowledge.
Through this program, we aim to bridge the digital divide, unlock opportunities, and prepare the next generation for success in a rapidly evolving technological landscape. Beyond that, the IT-lab offers after-school sessions for students to practice with specialized software, and serve as a community hub, offering IT workshops to other members of the community.
Library and Recreation Center
Introducing libraries is vital for fostering responsibility, community connections, and communal skills among children and teenagers. Recognizing the absence of functional library facilities, our goal is to create a vibrant and inclusive library that serves as a hub of knowledge, inspiration, and community engagement.
This facility will provide residents, especially children and teenagers, with a welcoming space to explore books, access digital resources, participate in educational programs, and cultivate a lifelong love for learning.
By bridging the information gap, the library will empower individuals, ignite imaginations, and contribute to the overall development of the rural community. Furthermore, addressing the lack of safe recreational spaces, our youth hub will feature a multi-purpose sporting area and a playful zone for children, promoting physical activity and social interaction.
In many cases, young individuals, particularly women in Agona Nsaba and surrounding communities, face barriers that prevent them from pursuing higher education, such as financial constraints or academic challenges.
As part of our youth program, we recognize the importance of vocational education and training as it provides practical experience in one's chosen career path. Our primary focus is to offer vocational training, primarily in fashion designing, to motivated young women who lack access to further education.
This comprehensive program includes IT skills, basic business management, and marketing training to empower participants in starting their own businesses. In addition, we foster market connections to ensure the sustainability of their ventures. As part of our commitment to growth and community support, qualified individuals may have the opportunity to become instructors, creating a cycle of knowledge transfer within our training facility.
Reproductive and Sexual Health Education
The reproductive health needs of adolescents require focused education and support. Societies should provide them with information to make responsible decisions and achieve the necessary level of maturity.
Accessible information and services are crucial in helping adolescents understand their sexuality, preventing unwanted pregnancies and sexually transmitted diseases, and reducing the risk of infertility. Simultaneously, educating young men to respect women's autonomy and share responsibility in matters of sexuality and reproduction is essential.
To address these needs, we will establish a welcoming center with qualified staff, collaborating with local and national programs to meet the required standards. Additionally, our unit will conduct regular health outreach projects for community members of all ages.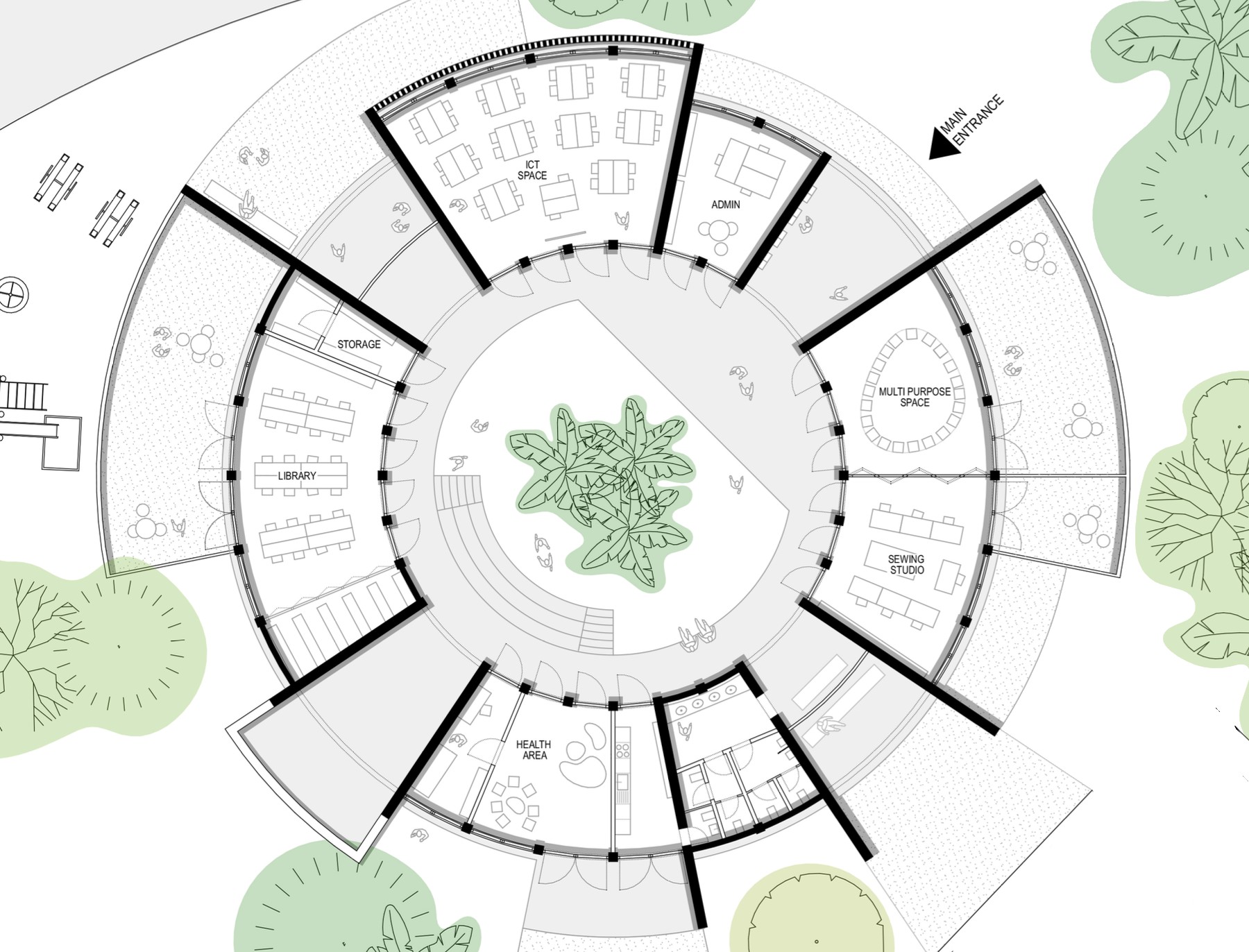 Sponsors of the Youth Hub construction and furnishing